---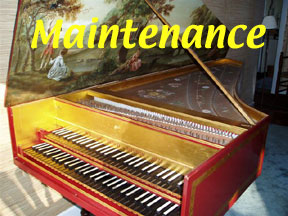 "[Angle's] rendition of "Scarborough Fair" was a new joy, as was the entire concert since most of what he played seemed to have been destined for the harpsichord though we all know better."
- Newport Daily News
---
Don Angle worked for William Dowd, Harpsichord Maker for 28 years, beginning in 1962. Since the closing of the Dowd Workshop in 1988, he has continued servicing harpsichords over a large part of the World. While most of this service work is with instruments patterned after those built in the 18th Century, he has worked on just about every known type of harpsichord.